December 19th, 2O14
Check out the siggy I made at TPC (co-owned by me)! Click siggy to follow the link ;]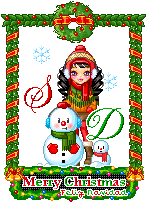 December 16th, 2O14
Added more Christmas dolls! ;] *Sorry* Christmas dolls 136-140 have a pesky dark blue pixel that decided to "stay". Will do my best to replace them with NO pesky dark blue pixel on them ;]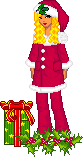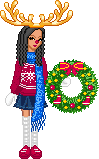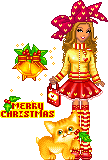 December 15th, 2O14
I have made a new Christmas Gift for you all! If you don't like "glittery" graphics, there is an alternate gift (same doll & design) that does not "glitter". Also added a lot of new Christmas dolls! ;]





December 12th, 2O14
Added 2 new Update Boxes ;] Please, let me know if there are any errors in the coding/images. Thank you!

December 11th, 2O14
Woot! Added a new section. However, still trying to get the images all uploaded. I use to offer Update Boxes way back in the day and I have decided to do so again. These are new and will try to create more as time allows ;] And please, let me know if there are any errors in the coding/images. Thank you!

December 10th, 2O14
A very small update for now. Added two new cliques! Well, one is new. The other is from 2OO8!!! I don't think I've ever uploaded it to SD though. Hope you "join" them ;]






*Later* Added 20 new ChaZie dolls! ;]

December 9th, 2O14
Added lots of new Christmas/Winter dollies ;]

December 8th, 2O14
Oh yes, I am in the process of changing the website's layout F I N A L L Y. Ha ha! I've been playing around with the color scheme and I think I will keep this one. Now, to create the new link buttons, banner and all that stuff ;]

December 5th, 2O14
Ha ha! Guess what? I got myself another free trial of AOL dial-up internet! ;] I know, crazy. But internet is internet, I can't be choosy right now lol It has allowed me to do a big update *yay* I have added a TON of backgrounds! I hope they will be enjoyed by all. I will continue, as time allows, to make and create while I have this internet thing going. ;]

*Later* Well, I decided on a spur of the moment layout change but I cannot see the progress (or lack of) ;p Sorry things will look wacky for a bit! ;]

October 25th, 2O14
Hi everyone! Guess what?? I was able to update with some new (and old) content! By "old" I mean stuff I had created last year after I had cancelled the free internet trial lol I have added Halloween (color scheme) Backgrounds and Buttons (bases/templates/web sets). Hope you will enjoy the little update ;]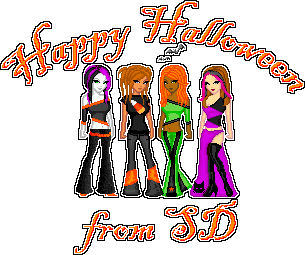 *Later* Added more backgrounds: Candy Stripes & Christmas/Hannukah.

September 16th, 2O13
Sorry I haven't updated in a while. Been busy doing some other stuff ;] I noticed I had some errors in the download information for the Web Set Downloads. All fixed now!

Also, I want to let you all know that I will be cancelling the free trial of AOL that I have (by this Weds.). It's been a great run, I must say! I was finally able to upload, update and download A LOT. I don't know if and when I will return to the WWW...hopefully, I will soon!!!

I created a fanlisting, please join!





September 8th, 2O13
For the past 4 days, we were experiencing technical difficulties. SD was not accessible and was being redirected to my other website (it was doing it automatically). And I am so happy to say that all is working fine now! Well, so far so good ;] The techs at Surpasshosting were so helpful!

August 30th, 2O13
Updated an OLD Halloween visitor gift. I don't know if I'll have internet after next month. So I want to make sure to have this ready. I love Halloween ;]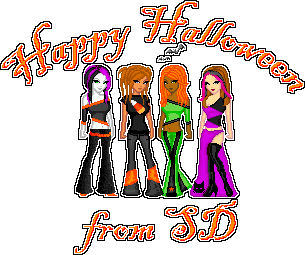 August 29th, 2O13
Updated ALL of the Halloween dolls. Some have been replaced, some new ones added. OMG, was it tiring! lol

August 28th, 2O13
Added new base (Template) and doll buttons!

August 27th, 2O13
A new (old) affie!
LAM Designs

Added new ChaZie and Fantasy dolls, as well as a Mini Arcade!

August 23rd, 2O13
Nothing new today (or so far). Though, I have been doing some behind the scene stuff.

August 22nd, 2O13
A new clique has been added!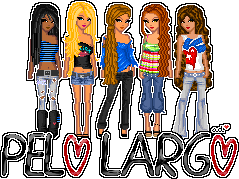 August 21st, 2O13
A new gift has been added!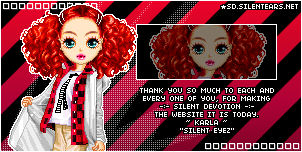 P.S. I have NO idea what I did...for some strange reason, my header (php) file was "deleted". I was editing and I was like, "HUH???". I refreshed my website to view update and BLANK!!! All it showed was the top and bottom frames *gasps!* I tell you, it's SO important to save your website files and information lol

August 20th, 2O13
New: Web Sets (downloadable) & Enter Signs!

August 19th, 2O13
Added more Doll Buttons and Web Set Buttons! :] Also, I've NO idea if my stylesheet has updated completely or if I have any mistakes in it. I am unable to view it in any of the browsers I am using. Even after deleting cookies, history and all that good stuff ;[

August 18th, 2O13
Added a new "Pelo Negro" (Black Hair) clique image! Wasn't sure if I should delete the first one and replace it with the new. I've also added a new pages of Doll Buttons and Web Set Buttons (I am still working on creating more) ;]





August 17th, 2O13
Woot woot! SD has a new affie!





August 16th, 2O13
Woo! Added a "To Do List" for SD! Also, did a bit of rearranging and adding of pages. If you're bored, you can play Hangman or with the Crystal Ball :] Oh!!! And I am soooo happy that I'm not the only one trying to keep the "Dollie World" alive. I hope there are more people wanting to do this ♥

August 15th, 2O13
Been adding A LOT more dolls to the pages. I can't believe how much content I've "gathered" lol I'm just so glad to finally have it all up. I've also added Scribbles to SD! Hope you'll enjoy them :] I'm in the process of updating the layout, I apologize for the mess ♥

August 14th, 2O13
Still fixing pages, as well as adding old and new dolls. The link to the old dolls (Korean and Peach) I had to remove, a while back, because the image links were not working. I've uploaded them to my image host and they are up and ready for you all :] The newest doll categories added are Easter and Formal.

August 13th, 2O13
Just fixing some pages. Got the chance to do this (I have internet for the time being!) ;]

February 22nd, 2O13
Can you believe tomorrow will be 3 YEARS since I've been able to update anything in my website! It's horrible not having internet lol I've been able to use it at my brother's and so, I've been trying to do all I can to add the content I've been working on and have been waiting to upload/add for the longest time :p

All right, so I was able to add Blinkers (Butterflies), Buttons (Bases) and Uniques (pgs 13-15). I've also removed some broken images/links - Many of which were siblings and affiliates. Sadly, the websites no longer exist. So much happened in these 3 years for sure! I have A LOT more content to add to SD but there's not enough time now. I did what I could in the time I was able to and I am satisfied because I got to do "something" at last ;] Thank you all for visiting and hope you'll continue to do so. ♥

February 23rd, 2O1O
Working on (finally) updating the website's look :]

February 20th, 2O1O
Added: 2 new affies!



MAGICALGLITTERS.net

January 21st, 2O1O
Oh goodness! It's been such a long time since I've last updated or worked on this website. Very bad of me. I will do my best to update even if just a little. I am looking forward to getting new affiliates added soon (just waiting for replies) ;] In the meantime, please enjoy the dollies and goodies we already have. ♥

June 18th, 2OO9
Added: more Button Bases!

June 17th, 2OO9
Newest affiliate:
MidnightPixels[DOT]net

June 15th, 2OO9
More: Button Bases! ;]


June 12th, 2OO9
Added: more ChaZies!

June 11th, 2OO9
Added: more ChaZie dolls!

June 10th, 2OO9
Added: more Fantasy & ChaZie dolls! :]

June 9th, 2OO9
New: Button Bases! :]


June 8th, 2OO9
Added: more Fashion Model dolls!
New: Chazie & Fantasy dolls! :]
Newest affiliate:
__dolliexdance

June 7th, 2OO9
New: Fashion Model dolls! ;]
Pending affiliate:
__dolliexdance

May 30th, 2OO9
New: Caution Bar backgrounds! :]

May 28th, 2OO9
Pending affiliate:



May 27th, 2OO9
New: Checkered & Flashing Stars Backgrounds! :]

May 16th, 2OO9
Added: more Maxmp3 and Valentine (Red) themed dolls. Also, (Doll) Button Web Sets and 2 "Zodiac" Pixel Text Sets!

May 15th, 2OO9
New: Emo dolls!

May 14th, 2OO9
Added: more Butterfly pixels in "Blinkers & Bullets", as well as a new page of Hearts and some Music Notes in the "Assorted" page.


May 13th, 2OO9
*Woot* I've finally added some new content! Butterfly pixels in "Blinkers & Bullets" :] On another note, I had been thinking about updating the layout ~ no, not because of the comment in SD's Cbox ~ but not sure if I'll do that today or sometime during the week.

*Later* All right, will be playing around with the CSS so I apologize for any "funky" stuff around the site ;] ALL DONE! *woot!*

May 12th, 2OO9
Sadly, I haven't updated in over two months but that doesn't mean I've forgotten about SD. I've actually been working on content ~ but ~ I'm not satisfied with them. Going to be redoing some stuff ;] On another note, I've added an ad rotation script, which you can find if you scroll this page a bit. I may or may not open applications ~ we'll see how it goes.

March 11th, 2OO9
Newest affiliate: Myspace Graphix & Glitters

March 5th, 2OO9
Added: more Backgrounds! ;]

March 3rd, 2OO9
New content: Backgrounds! :]

February 23rd, 2OO9
Added: new blinkers & bullets and pixel text websets! ;]

February 18th, 2OO9
Pending affiliate:
LIMEFUSHION.NET

January 16th 2OO9
Updated: website's layout! :]

December 18th
Removed: the link to the Korean dollies & a few Christmas dolls, since I was finally able to get to it. All the files were deleted by my old AOL account, so tons of stuff was lost *aw*

December 16th
Newest affiliate:



December 1st
Today, a year ago, SD reopened. Cheers to many more years :] I decided to change the layout, which I'll be doing throughout the time I'm online + I had NO idea that AOL finally deleted all of my doll files ~ you will see many X's in some of the doll pages. It will take me some time to get things all checked out and replaced (if possible). I apologize for the X'ed images and for the funny look of the layout (I'm playing with the CSS at the moment).

November 30th
Updated: "About Me" glitter dolls. New: "BRB" glitter dolls & an affiliate!
Glitter Graphics, Myspace Layouts, Cartoon Dolls, & More at Ujustgotlayd.NET!

October 28th
I will be MIA for a period of 3 weeks ~ from November 1st - 22nd. Please do not send e-mails that require a quick response, as I will not be able to reply until I get back ;] Happy early Halloween to those that celebrate ~ I will be a year OLDer myself lol


© Silent Devotion 2OO4-bey0nd